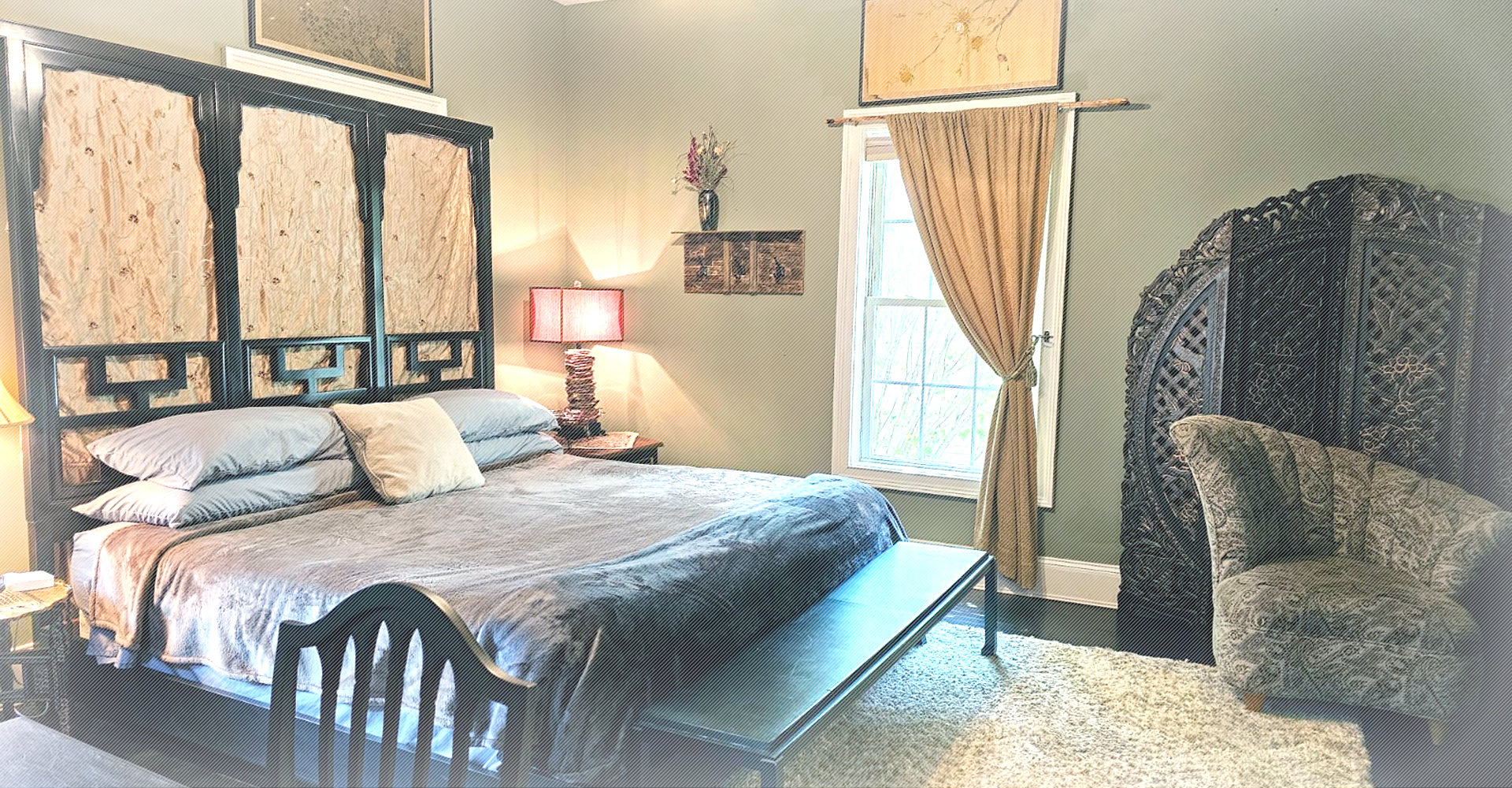 Asian Flair
This room is designed with peace, balance, and serenity in mind....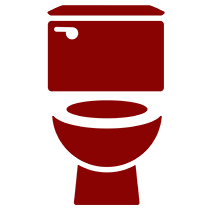 Private Bath

Queen Bed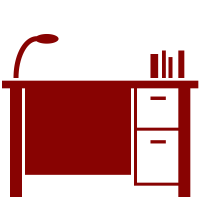 Work Desk

Flat Screen
Pictures may not accurately depict current room features listed as we often change decor and improve room amenities.
The first floor's 'other room' is Asian Flair. Hardly playing second fiddle to its more modern counterpart. It has a comforting and spiritual feel. The art in the room ranges from places like Korea to Japan to India. All of which share similar but slightly constrasting styles. Trunk'd up elephants mean the best of luck and our Kwan Yin is a prime symbol of the reason of why we opened the Inn; compassion.
Solo travelers, Cute budding couples, and recovering hopefuls from the hospital all love the healing powers of Asian Flair.
Free Wi-fi
Free Parking
Free Breakfast
Seating Area
1 Queen Bed
Carved headboard
Private Bathroom
HBO
Showtime
Netflix
Full Sized Wardrobe

---
Prices range from $88 – $210. Prices listed are per night and based on double occupancy with a $15 charge per additional person, per night. Pets are people too and therefore are charged as such (PETS ALLOWED BY PRIOR ARRANGEMENT WITH INNKEEPER).
For exact details on what pets are allowed please call us.
We do have special hospital rates.
---
Naomi's Inn employees and subcontractors are not responsible for items missing or broken from your room during or after departure from the inn. Also, missing or broken items from your room including; towels, pillows, sheets, mugs, electronics and room decor are your financial responsibility.